Telecommunication Optimization Programs
Charitel's Telecommunication Optimization Programs (TOP) begin with complete telecom audit and analysis of all your telecommunications services, networks, providers, and invoices to determine how to reduce overall costs and improve communication flows within your company.
Our consultative approach is based on the following prerogative : Get More, For Less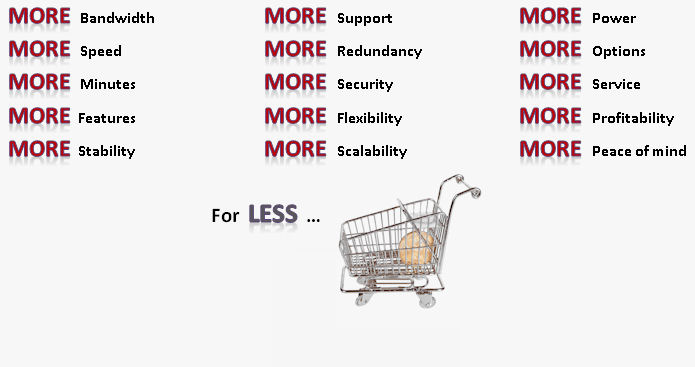 Telecom Expense Management | TEM Canada Program
Our complete TEM Program is designed to reduce our clients' telecommunications expenditures while leaving them in complete control. We also provide consolidated billing that has the advantage of regrouping all your telecommunication services under one single invoice for improved control and a better overview of your enterprise communications. Consolidation also leverages your buying power and augments your chances of getting better prices and rates for your telecom services.
Because all of your telecom inventory and invoices are centralized, you have real-time access to the reporting and business intelligence you need to better negotiate rates through Charitel and optimize your services.
When you partner with Charitel to manage your telecom, you're partnering with a recognized industry leader. Whatever your need, Charitel has the right telecom expertise and solution for your organization.
Stop losing money. Stop dealing with multiple providers that keep throwing the ball at each other when an urgent issue needs immediate attention.
With Charitel, you'll gain control and, most importantly, maintain control over your telecom services and expenses.