Wireless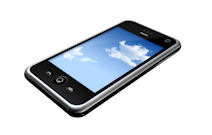 Wireless services
Cellular Phones
We offer any type of cell phone or smartphone that you're dreaming of.  Just tell us want you want and we'll make it happen.
Cellular Plans
We offer competitive voice+data corporate plans to match all your needs. We can also pool the minutes and the data to optimize your savings.
Cellular Cost Saving Solutions

Cut your LONG DISTANCE Fees by

75%

on all your cellular devices
We provide you with a special number to call before making a long distance call on your cellular phone. All you have to do is to dial this number, wait for the dial tone, then make your call. Bypass your cell phone provider long distance plan and
save between 50-75%
!
Features
Savings of 50% or more on most cellular Long Distance
No monthly fees
No minimum monthly commitment
No term commitment
No need to change your cellular number or plan
Customers can use Cell4Less service when traveling within Canada
Companies can register all of their cellular phones for maximum savings
It is easy to make long distance calls on your cell phone. Just follow a simple dialing procedure below.
Dial the local access number (of the location you are calling from) from your Wireless Access activated cell phone. Program the access number into your cell phone's speed dial for future use.Note: Never dial "1" or "0" before the access number, even if prompted by the automated message of the wireless carrier. Your call will be considered long distance and billed by the wireless carrier, as well as Primus. Simply try to dial another access number of the location you are currently in or moving towards.
Listen for the continuous dial tone.
Dial the number you wish to call. Do not press send again.
For calls within Canada and to the US (including the countries and territories, sharing the North American country code "1"):
Area code + phone number you wish to reach Note: Never dial 1 or 0 before the area code.
For International:
Dial 999 + country code + city/area code + phone number you wish to reach Note: Never dial 011 before the country code.
If you make a dialing error:
Press the * key at any time to receive a new dial tone.
Re-enter the correct information, following the steps listed above.
You can reset your dialing information a maximum of three times.
Notes :
Where wireless technology permits. Service may not be available in certain regions or on certain wireless networks. The "send own number" feature shall be activated on your cell phone and/or wireless network
Long distance call minutes made on your cell phone are also counted as local minutes by your wireless provider.

UNLIMITED OUTGOING CALLS :: UNLIMITED LONG DISTANCE
Cut your AIRTIME and LONG DISTANCE Fees on all your cellular devices
Important
: This service has been created for all cell plans that include unlimited incoming and outgoing calls to the most frequently called numbers (Top 5, Fav 5, MyCrew, 5 Essentials,etc.)
AND
plans with the Unlimited Incoming Calls option.
We offer a creative way to avoid busting your minute limit each month by offering
Free Unlimited Outgoing calls
from your cell phone! We also offer the option of having
Free Unlimited Long Distance calls
in Canada and the USA.
ZERO-OUT Features
Unlimited outgoing minutes :: ZERO-OUT virtually eliminates all your outgoing minutes !
Unlimited long distance calls to Canada and the USA straight from your cellular phone (optional)
Works with any phone (Cellular phones, Blackberry, PDAs)
Works with any cellular phone service provider (Telus, Bell, Rogers, Fido, Koodo, Virgin, Solo, Mike)
You do not have to change anything to your existing plan
You keep the same number
No contract
No activation fee
Cancelable at any time without penalties
Nothing to install
Same day activation (usually within 2 hours)
3 easy
UNLIMITED

PLANS to choose from :
PLAN 1 :  Unlimited Outgoing Calls                                                                                                                $ 19  per month
PLAN 2 :  Unlimited Outgoing Calls & Free Long Distance Calls in CANADA                              $ 29  per month
PLAN 3 :  Unlimited Outgoing Calls & Free Long Distance Calls in CANADA & USA               $ 39  per month